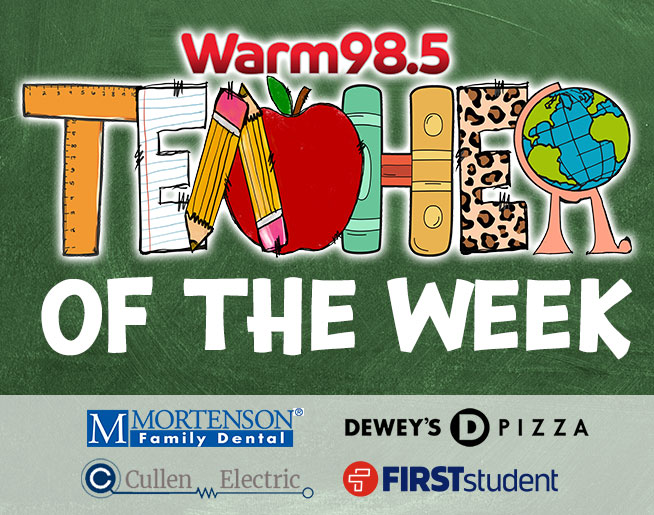 All teachers are special, but some go above and beyond in the classroom. Tell us about the amazing K thru 12 teacher giving their all for your kids, and they could become the next Warm 98.5 "Teacher of the Week!"
Each week, we'll make a surprise visit to a local teacher and reward them with a $50 gift card and pizza certificates for their class from Dewey's Pizza – obsessed with fresh. They'll also receive a $25 Amazon gift card from Mortenson Family Dental – Giving You a Reason to Smile; and goodies from Cullen Electric – wiring for today's world and First Student – Cincinnati's #1 school transportation provider.
Nominate your favorite teacher below, then listen to find the next Teacher of the Week Monday afternoons around 3:40.