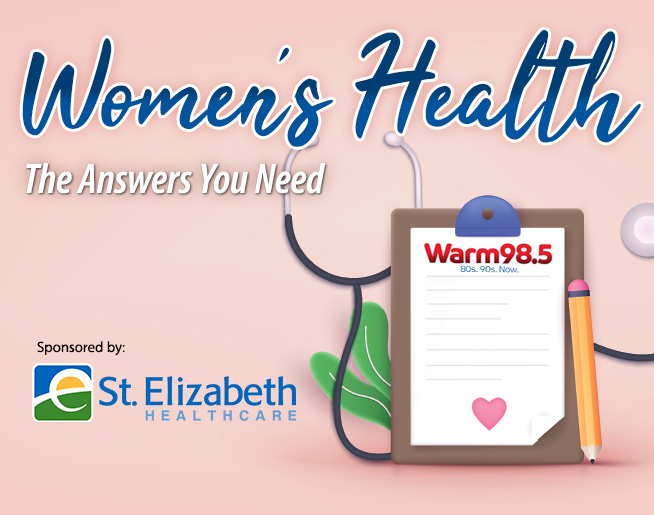 Warm 98.5 knows that when it comes to health care, you have a lot of questions. That's why we're teaming up with St. Elizabeth Healthcare to give you "The Answers You Need." Submit your health care question below. Amanda and St. Elizabeth Women's Health Specialist Dr. Platt-Faulkner, Doctor of Obstetrics & Gynecology, will answer basic health concerns on-air and online. These are general health and wellness questions. For specific health issues, always consult your own doctor.
Get the Answers You Need from St Elizabeth and Warm 98.5! Listen to our interview for answers to these questions:
At what age should women start getting mammograms now?   
Is 10,000 steps a day a good goal for women?  Why or why not?   
Is there anything women can do to help in preventing osteoporosis?  
Are there food safety guidelines you should be aware of if you are expecting? Things you should eat, or things you should stay away from?   
Should women be getting screenings for diabetes, and if so at what age?   
We've heard the recommendation of drinking 8 glasses of water a day.  Is this still a good guideline?   
Listen to the 2 Part interview with Dr. Platt-Faulkner below: