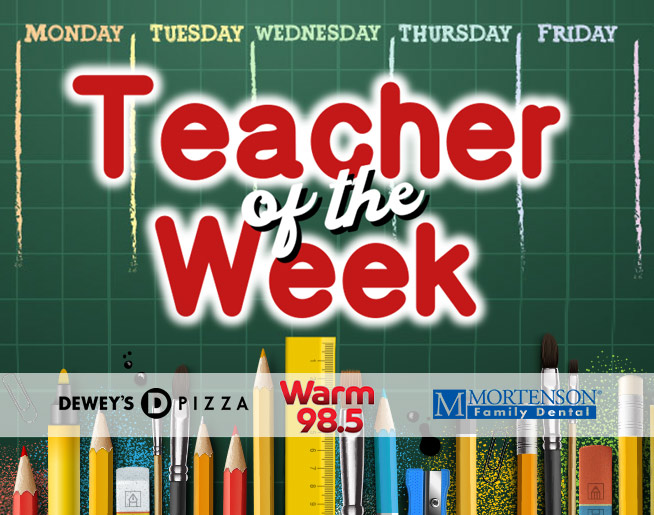 Warm 98.5 shines the spotlight on the best teachers in the Tri-State with our "Teacher of the Week," sponsored by Dewey's Pizza–taking pizza to the next level; and Mortenson Family Dental–giving you a reason to smile!
Each week, Amanda Orlando surprises a local teacher in their classroom with great prizes: a $50 gift card from Dewey's Pizza, free Starbucks from Mortenson Family Dental, and a beautiful floral arrangement from Benken Florist, Home, and Garden. The class gets free Dewey's Pizza certificates, too!
Say thanks to the amazing teacher in your child's life by nominating them below, and listen for our Teacher of the Week every Friday around 6:40 on Warm 98.5!
Nominate Your Teacher Here!