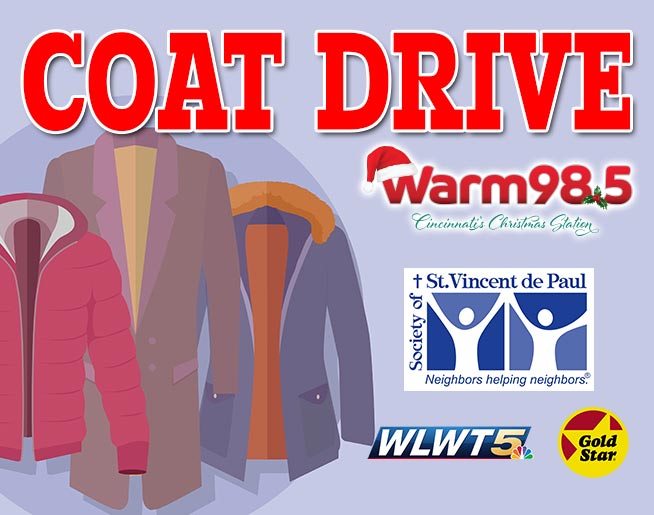 Make a difference and help a neighbor feel the warmth this winter by donating a new or gently used coat to St. Vincent de Paul's annual coat drive. This year, Warm 98.5, WLWT News 5, and Gold Star Chili are making it easier than ever to give back. Drop off a coat at any St. Vincent de Paul thrift store across the tri-state — or donate from the comfort of your own home when you visit Gold Star Chili online.
For a full list of coat drop-off locations, please click here.
Thank you for helping us share the warmth with neighbors in need. The St. Vincent de Paul Coat Drive, with WLWT News 5 and Warm 98.5.