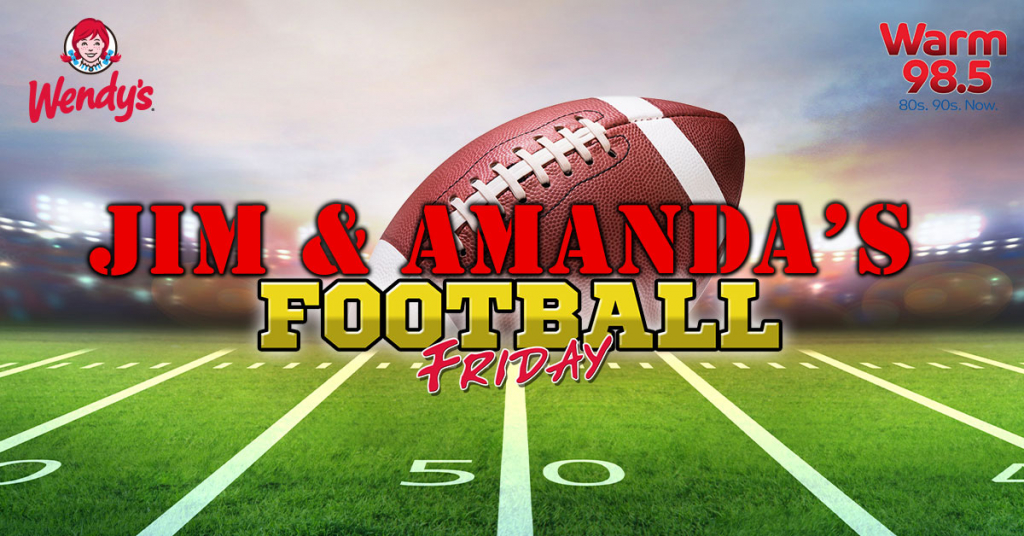 Every Friday morning at 8:10, the best cheer squads in the Tri-State compete for the chance at $1,098 from Wendy's for their squad, plus the "Jim and Amanda Football Friday Cheer Champion Trophy."  Each squad chosen to cheer on the air Friday mornings wins a $100 Wendy's gift card!
Listen Fridays to hear how your vote will determine the winner, on Warm 98.5, 80s, 90s, Now.
Cheer must include "Jim and Amanda" and "Warm 98.5." Winner will be announced on October 29th, 2021.