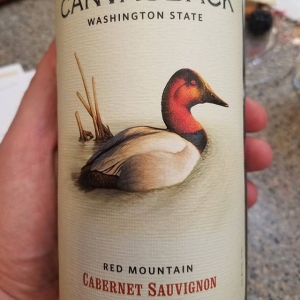 Until recently, more than 80% of the wine produced in Washington State was consumed in Washington State. Despite over 71,000 square miles of vineyards in the state(!!), for a long time most wine there was made by and for Washington residents. Thankfully, that has changed in a big way, and most big-name wine families are expanding into the state because the conditions are ideal for making spectacular wine.
The terroir of Washington State is varied, but the wines I have sampled from the Red Mountain AVA have been magnificent. Here's why:
"The small geographic region that comprises the Red Mountain AVA was formed by the repeated ice-age flooding of Glacial Lake Missoula over 10,000 years ago, configuring the soft mountain slopes and depositing nutrient rich top soils over sand, silt and gravel – as if to anticipate the introduction of wine grapes to the region. In soils with this composition, root systems are able to reach deep to obtain the necessary nutrients and moisture…and the southwest slope of Red Mountain provides highly desirable conditions (which) allow for a ripeness in tannins…while demonstrating exceptional color, strength, and richness." (Info courtesy of Red Mountain AVA)
Take the magic of Red Mountain, mixed with the winemaking expertise of Napa's famed Duckhorn vineyards, and you have Canvasback Cabernet Sauvignon, which is still one of the best high-end wine values available right now.
Robert Parker and Wine Enthusiast both rated this at 92 points, but you can still find it at Kroger for around $39. Yes, it's a little bit more money, but a wine of this quality is normally twice that – so pick up a bottle today, and save it for a rainy day.
Pull the cork on the 2015 Canvasback Cabernet Sauvignon and you'll notice dark plum and bell pepper on the nose, with a little spice. Black cherry and deep blackberry flavors hit you right away, but if you give this wine some time to open up, you'll enjoy deep, complex layers of mocha and cinnamon with a hint of licorice. Savor this today, and watch it evolve over the next 5-10 years. Canvasback is a deep and lovely wine at an amazing price.
---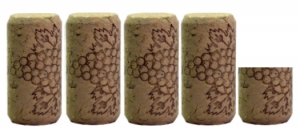 On my five-cork scale based on taste and value, I give the 2015 Canvasback Cabernet Sauvignon 4.5 corks!
This is a wine to savor now, and cellar for the next decade. So pick up two bottles, and thank me later.
It's also on the menu at Walt's Hitching Post, 3300 Madison Pike, Fort Wright, where I host a wine dinner every month. We feature several interesting wines, each paired with a delicious course. There are always cool prizes to win, too, so listen Wednesday at 4:15 to win your spot on the guest list, or click here for a chance to win!