It's time to delve into the sometimes confusing world of Italian wines. Like France, Italy names its wines by the region in which it is grown. Valpolicella is a region in Northeast Italy, near the border with Austria. Fun fact: the word means literally "Valley of many cellars." Needless to say, they have been making wine in this area for a very long time, dating back at least to the ancient Greeks.
The Valpolicella blend is based on three red-wine grape varieties grown in the region, Corvina, Rondinella, and Molinara. This blend is used to produce a variety of delicious wines, from rich (and expensive!) Amarone, to light and sparkly Prosecco, to a dry table wine, which is what I am reviewing today.
Allegrini is one of my favorite Italian wineries. I have literally never had a bad Allegrini wine! Their Valpolicella blend is another of my go-to bottles, juicy and flavorful enough to pair with lasagna, but light and crisp so you could sip it by itself, even slightly chilled out on your deck. In the summertime, it's nice to have a versatile red like this in your cellar, and priced at less than $17, you can afford to stock up.  
Pull the cork on the 2017 Valpolicella and you'll notice soft black cherry aromas with a hint of cocoa. What I love is its juiciness – it's smooth, yet mouth-watering, with nicely balanced tart cherry and raspberry flavors. At around $15, this is an excellent wine for the price.
---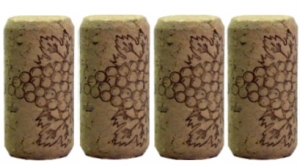 On my five-cork scale based on taste and value, I give the 2017 Allegrini Valpolicella 4 corks! This is an excellent wine, which Decanter magazine described (2015 vintage) as "wonderful," and gave 93 points. The 2017 gets 90 points. With that kind of consistent acclaim, buy it now before the price goes up!
If you'd like to try interesting wines like this, please join me at our next private wine party at Sorrento's Norwood Italian! I host a wine dinner there every month, and we feature several interesting wines, each paired with a delicious course. There are always cool prizes to win, too, so listen Wednesday at 4:15 to win your spot on the guest list, or click here for a chance to win!