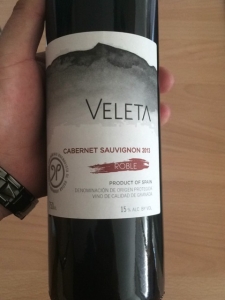 When you think of wine-producing countries, France usually comes to mind first, but no country has more vineyards than Spain. And Spain is where you'll find some of the most innovative and surprisingly affordable wines in the world. Case in point: Veleta's Roble Cabernet. Almost 20 years ago the Palomar family founded Veleta Winery in Granada, a region rich in history and beauty. What makes Veleta wines so interesting is that the vines planted there actually originate from Santa Rosa, in California's Napa
Valley. Their Roble Cabernet, however, tastes wholly unique from Napa Cabs! The Spanish terroir lends itself to a juicier, brighter Cabernet, that I really enjoyed.
But the biggest surprise for me was when I found out that Juan and Nola Palomar live in Dayton, Ohio! A taste of Spain, with a touch of Napa, by way of Ohio!
---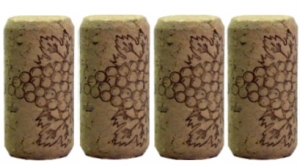 On my five-cork scale based on taste and value, I give the 2013 Roble Cabernet from Veleta Winery four corks!
If you'd like to try interesting wines like this, please join me at our next private wine party at The Party Source! I host a wine dinner there every month with sommelier Steve Tartaglia, and we feature several interesting wines, paired with a delicious catered dinner from Kate's Catering and Personal Chef Services. There are always cool prizes to win, too, so listen Wednesday at 4:15 to win your spot on the guest list, or click here for a chance to win!