When I first started studying wine, I was not a fan of Chardonnay. Every one I tasted then was over-oaked. Oak was literally all I could taste, and that appeared to be the style at the time, so I basically wrote it off completely.
That was a youthful mistake, because Chardonnay is one of the world's premier grapes, used in the best french Champagne, White Burgundy, and Chablis. Thankfully, tastes have evolved, and there are fewer over-oaked Chardonnays being produced, which brings me to this week's featured wine.
The 2014 Black Stallion Chardonnay is a nice white wine, with zing. You'll notice buttery lemon aromas with a whiff of apricot after you open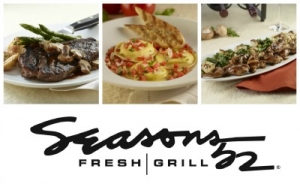 it, followed by crisp peach flavors, zingy acidity, and a judicious use of French oak that is not overbearing. This is a very nice, refreshing Chardonnay at an excellent price.
---
On my five-cork scale based on taste and value, I give the 2014 Black Stallion Chardonnay 3.5 corks!
If you'd like to try interesting wines like this, please join me at our next private wine party at Seasons 52! I'm hosting a wine dinner May 31st, featuring four delicious wines, paired with a four course dinner prepared by a master chef. There will be some cool prizes to win, too, so listen Wednesday at 4:15 to win your spot on the guest list, or click here for a chance to win!