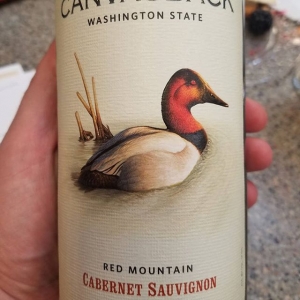 I am so impressed by the quality of wines coming out of Washington State! There have been tremendous values there for quite some time, but lately, I have tried some truly magnificent wines, and this one sets the bar very high.
Take the magic of Napa's famed Duckhorn vineyards, mix it with Washington State's Red Mountain AVA and you have Canvasback Cabernet Sauvignon, which is probably the best high-end wine value available right now.
Robert Parker and Wine Enthusiast both rated this at 92 points, but you can get it at Kroger for $39 or less. Yes, it's a little bit more money, but a wine of this quality is normally twice that – so pick up a bottle today, and save it for a rainy day.
Pull the cork and you'll notice dark plum and bell pepper on the nose, with a little spice. Black cherry and deep blackberry flavors hit you right away, but if you give this wine some time to open up, you'll enjoy deep, complex layers of mocha and cinnamon with a hint of licorice. Savor this today, but watch it evolve over the next 5-10 years. Canvasback is a deep and lovely wine at an amazing price.
---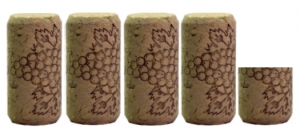 On my five-cork scale based on taste and value, I give the 2015 Canvasback Cabernet Sauvignon 4.5 corks!
This is a wine to savor now, and cellar for the next decade.
If you'd like to try interesting wines like this, please join me at our next private wine party at Matt the Miller's Tavern! I host a wine dinner there every month, and we feature several interesting wines, each paired with a delicious course. There are always cool prizes to win, too, so listen Wednesday at 4:15 to win your spot on the guest list, or click here for a chance to win!