This week our wine travels take us to South America, to the Mendoza region of Argentina, in the east foothills of the Andes mountains. Here, the most popular wine variety is, by far, Malbec, and has been for decades.
Although the grape originated in southwest France, it was brought to South America in the 1860s by French agronomist Miguel Pouget. The berries in Argentinian Malbec are smaller and in tighter clusters than what you find in France today, with a more intense fruit flavor and a plusher texture. Despite being on the continent for 100+ years, it wasn't until the 1990s that Malbec of exceptional quality started being produced. Experimentation with higher-altitude vineyards resulted in more elegant, aromatic Malbecs of greater complexity. Today, Argentina is known for many 90+ rated Malbecs, including this week's featured wine, the Ocaso Gran Reserva.
Deep violet in color, this wine is dark and vibrant with aromas of blackberry and fig, and deep flavors of dark plum, blackberry and black cherry, with a peppery cocoa finish. There is a lot going on here, and the extra 2 years of oak aging – which is what the term "Gran Reserva" means – has produced a truly excellent wine for the price.
---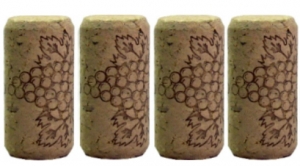 On my five-cork scale based on taste and value, the 2013 Ocaso Malbec Gran Reserva gets four corks.
If you'd like to try interesting wines like this, please join me at our next private wine party at The Party Source! I host a wine dinner every month with sommelier Steve Tartaglia, featuring several interesting wines, paired with a delicious catered dinner from Kate's Catering and Personal Chef Services. There are always cool prizes to win, too, so listen Wednesday at 4:15 to win your spot on the guest list, or click here for a chance to win!