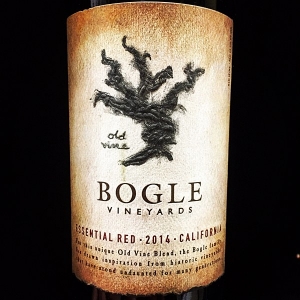 One of my co-workers asked me "what is a good red-blend, not sweet, but not too dry, for around $10 that I can get at Kroger?" I like easy questions like this: Bogle Essential Red.
As much as I would love drinking expensive bottles of wine every night with dinner, it isn't feasible. So I enjoy being able to share inexpensive but still delicious wines on this blog. Essential Red is one of my favorite everyday wines. You can pick it up everywhere for around $10 a bottle, and often less. I discovered it about 5 years ago, and was surprised at how good it was; excellent QPR, as they say (Quality to Price Ratio). Not only is this red blend consistently good year-after-year, it is also picking up accolades from wine critics: the 2014 was awarded 90 points by Wine Enthusiast, and Wine Spectator gave it 89 points and a "Best Buy," calling it one of the two best red blends on earth right now.
High praise for a $10 bottle of wine!
The 2014 Essential Red is a blend of Zinfandel, Syrah, Cabernet Sauvignon and Petite Sirah. It's beautiful deep and dark red in the glass, with aromas of berries and vanilla, and flavors of dark berries and black plums. This wine is fruity, but not too sweet, it's smooth and a little spicy with a dark chocolate finish. It drinks like a $30 bottle of wine, truth be told, and you can feel good about stocking up, because Bogle Winery is a family operation, farming in Clarksburg, CA for six generations. They run a sustainable winery, and believe good stewardship of the land is important. I like that a lot.
---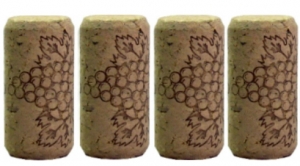 On my five cork scale based on taste and value, I give the 2014 Bogle Essential Red four corks. It's an incredible value!
Try it tonight, and you may decide to make it one of your "go-to" bottles, too!
If you'd like to try interesting wines like this, stay tuned for news about our next monthly wine party. I host a three course wine dinner, featuring delicious wines expertly paired with small plate meals prepared by a master chef. There are always cool prizes, too. Listen Wednesday at 4:15 for details!